Following in my great-grandfather's footsteps: how I fell in love with making gin liqueurs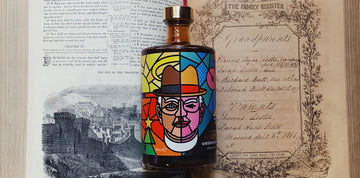 Following my honeymoon on the spectacular Amalfi coast, I returned to London with a limoncello habit. At the time, you couldn't get a decent version here for love nor money. Fluorescent yellow, heavy on saccharine with a synthetic aftertaste - the choice was decidedly limited...
With the finest vodka and large juicy lemons from Amalfi, I set about making some decent pure liqueur. The results were obviously lemony, fragrant, slightly syrupy, and clear. New skills. Perfect for ending a summer's day lunch.

With a newfound passion for crafting liqueurs, I was soon eyeing up the magnificent cherry tree in our garden, which had just fruited with a bountiful crop (as opposed to the usual couple of handfuls). I decided to bathe the cherries in various spirits and through experimentation, cherry gin, vodka and brandy were born. They were delicious and perfect for the upcoming winter festive parties and dinners. Let's face it we all like a little something to aid digestion and
make sure we sleep well.

During one of these dinners, my aunt presented me with a beaten-up WWI hip flask with a barely legible label - it contained Reverend Hubert's Winter Liqueur and a recipe of sorts. Here's where our story really begins...

I recreated the Reverend's original homemade liqueur for Christmas day with family and various stragglers and presented it to the family with his life story. It was basic, as you would expect, but heavenly. With a nightcap in hand and a Fortnum & Mason mince pie for Santa left by the stockings, it occurred to me that after 40 years I had found my calling and a skill had passed through the genes from my great-grandfather, Reverend Hubert Lester.

I began making batches of Reverend Hubert's Winter Gin Liqueur, which I sold to other parents on the school rugby touch lines and a few local pubs and restaurants. Sales went berserk and word of mouth created interest for weddings, parties and gifts. The momentum meant 4am starts, dozens of kilner jars, bulk buying bottles and Waitrose carrier bags, full of oranges, lemons and gin. It was chaos - but also fantastic fun.

A shared appreciation for enjoying the finer things in life, brought myself and Joe Wadsack together. Joe joined me as official co-blender and after tasting 20 different types of lemons, oranges, other fruit and the finest spices from Sri Lanka, the final recipe for Reverend Hubert Winter Gin Liqueur was produced.

Make sure to join our journey by following us on social media and subscribing to our newsletter.

Thanks for your continued support and love of Reverend Hubert,

Thomas Lester
Founder of Reverend Hubert

Thomas Lester, Founder, MD and great-grandson of the Reverend Hubert and Joe Wadsack, Co-blender, drinks aficianado and generally good bloke.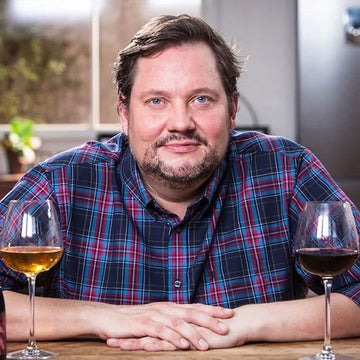 Follow us on Instagram
Tag
@thereverendhubert
in your Instagram photos for a chance to be featured here.
Find more inspiration on
our Instagram.